About the SVHFS Conference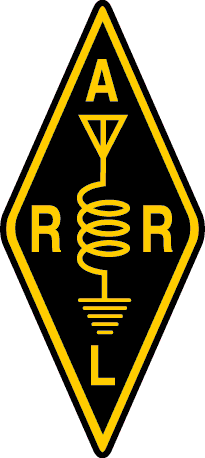 The Southeastern VHF Society (SVHFS) holds a Technical Conference once a year. The goal of the conference is to raise the technical level of amateurs by providing a forum for presenting technical papers relating to VHF, UHF, and Microwave, to provide a focal point for discussions on operating practices and procedures, on exploration of modes such as EME, MS, FAI, E-skip and other topics that promote operation on Amateur bands above 50MHz. Annual membership in the society is extended as a benefit of attending the conference.

The SVHFS conducts an antenna competition at each year's conference, where homebrew antennas are judged for performance. More information is available here.

The 2014 Conference

The officers and the board of directors are pleased to announce the 2014 conference will be held Atlanta, Georgia on April 25 and 26, 2014.


Conference Location


The venue for the 2014 SVHFS Conference will be at the Hilton Atlanta Northeast, located in Norcross, Georgia, north of Atlanta.

Hilton Atlanta Northeast
5993 Peachtree Industrial Blvd
Norcross, GA 30092-3416

Reservations: 800.445.8667

The $89 Discounted Room Rate Reservation Deadline is extended through April 14.


For those flying in who wish to get from the airport to the hotel without renting a car, the hotel has a shuttle service that will pick you up from the Doraville MARTA transit station, which is the closest station to the hotel. If you call the hotel enroute on the train you can make arrangements to be picked up. This is the cheapest and probably as fast as any. The train fee is about $2.75.

Be sure to take the train at the airport designated as going to Doraville (Gold Line). Every other train does. The alternate train (RedLine) goes on a route that is West of the hotel and they don't shuttle to those stations as they are further from the hotel. If you get on the wrong train, there is a main station - Lindberg - where you can change (no charge) to the right one.

There is also a shuttle service available at the Airport that will take you directly to the hotel for $35. Just ask at the airport.





Lodging Reservations




Online Reservations: Click Here.

Or paste this link into your browser:

http://www.hilton.com/en/hi/groups/personalized/A/ATLHPHF-SVHF-20140424/index.jhtml?WT.mc_id=POG

Group Name: SVHF SOCIETY
Group Code: SVHF
Check-in: 24-APR-2014
Check-out: 27-APR-2014

Hotel Number: 770-447-4747

Luncheon Speaker


Friday's Luncheon Speaker/Entertainment is Ray Rector WA4NJP: You're coming to Atlanta, and you'll get Southern Entertainment at its finest. Ray Rector, WA4NJP and his wife Bobbie live in Gillsville Georgia northeast of Atlanta.

Ray is one of the most skilled aluminum gardeners known. Sprouting from his yard are numerous towers, arrays, and dishes up to 36 feet. He cultivates the garden using his skills as a mechanical and electrical designer. Skilled at welding and envisioning the construction of large antennas. Ray has kept many square feet of aluminim pointed at the Moon for decades. On EME on 6 meters thru 1296, Ray has more bands on EME than anyone we know.

Ray is retired after a career in plant electrical and mechanical design at Pinix Plastics. A prolific builder of amplifiers, one of his favorite sayings is "Real tubes have handles" and "More Goo" meaning crank it up.

Dinner Speaker


The dinner speaker for this year's conference is Doug Rehman, Sr, K4AC, of Mount Dora, Florida, ( EL98eu ). Doug is the ARRL Southeastern Division Director.
Doug is on HF thru UHF, including weak signal on 144, 220, 430, and 1296 MHz and is in the process of adding all bands thru 10 GHz. His QTH is 14 acres in unincorporated Lake County, Florida between Eustis and Mount Dora near Mid Florida Airport, which is why he needs tower lights. Doug is serving his sixth term as President of the Lake Amateur Radio Association, is the Assistant Emergency Coordinator of Operations for the Lake County ARES group, is a member of the Florida Contest Group, a member of 10-10 International, the Florida Weak Signal Society, and a member of the QCWA.
Doug's specialty is computer forensics. He has testified before the House of Representatives on computer crimes relating to child exploitation, resulting in stronger laws. He has a long history in law enforcement. He's been featured multiple times on: The Oprah Winfrey Show, NPR, Inside Edition, CBS This Morning, FOX Network News, USA Today, BBC Television, Christian Science Monitor, and numerous other media outlets.
President (1996-2010: seven terms) of the Florida Association of Computer Crime Investigators Association, Doug also has thirteen years experience in Electronic Surveillence and electronic counter measures, including the design and deployment of microwave linked video and audio surveillance equipment.
Conference Activities


Flea Market & Auction
Saturday Night Banquet & Door Prizes
Antenna Range
NF Measurements
Vendor Exhibits
Call For Papers

Papers are being solicited for presentation during the conference. The deadlines for submissions is March 1, 2014. For more information about submitting a paper, please see the Call for Papers here.
---
More Information Coming

---